Happy Birthday EnRHEd!
by EnRHED
News added on: 26 January 2021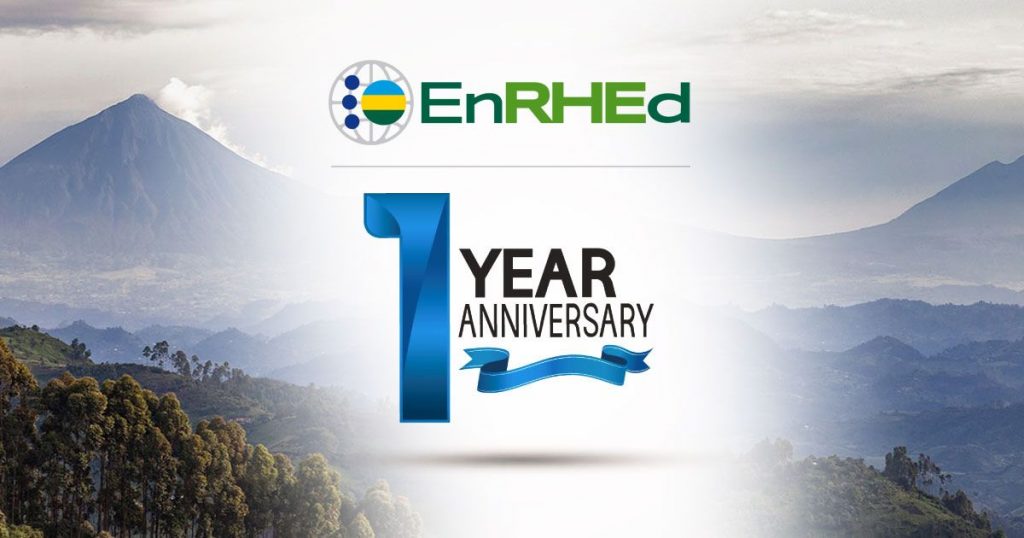 The EnRHEd Project officially started one year ago and these days we are celebrating our first year of activity. Here are only some of the activities we have done in 2020:
Kick-off meeting held in Rwanda in February 2020 among all project stakeholders


Purchase, installation and activation of digital equipment and devices for 136,000.00 Euros/161,589.00 Rwandan francs


Creation of a preliminary digital teaching/learning platform to facilitate e-learning, connection between all HEIs and internationalization at home


Review of 5 current curricula in the field of Food Science and Technology (FST) and in the field of Environmental Protection, Safety and Management (EPSM) offered by HEIs in Rwanda
A special thanks to all who help us make this project great!