To understand the spirit of EnRHEd project, it is very important to tell how it was born.
Roberto Valentino, the project coordinator, went to Rwanda for the first time in August 2017, following the advice of a Rwandan friend, Mrs Enathe Marekabiri, who invited him to visit her home country.
At the time of departure, he did not know who he would meet or what he would do in Rwanda. He only knew that Fr Innocent Consolateur, a priest from Kigali, would welcome him and put him in touch with some Rwandan universities.
Fr Innocent Consolateur introduced Roberto to Fr Fabien Hagenimana, Vice Chancellor of the Institute of Applied Sciences INES-Ruhengeri. At INES, Roberto met some colleagues teaching in the program of Civil Engineering and was asked to come back for a three-week cycle of lessons.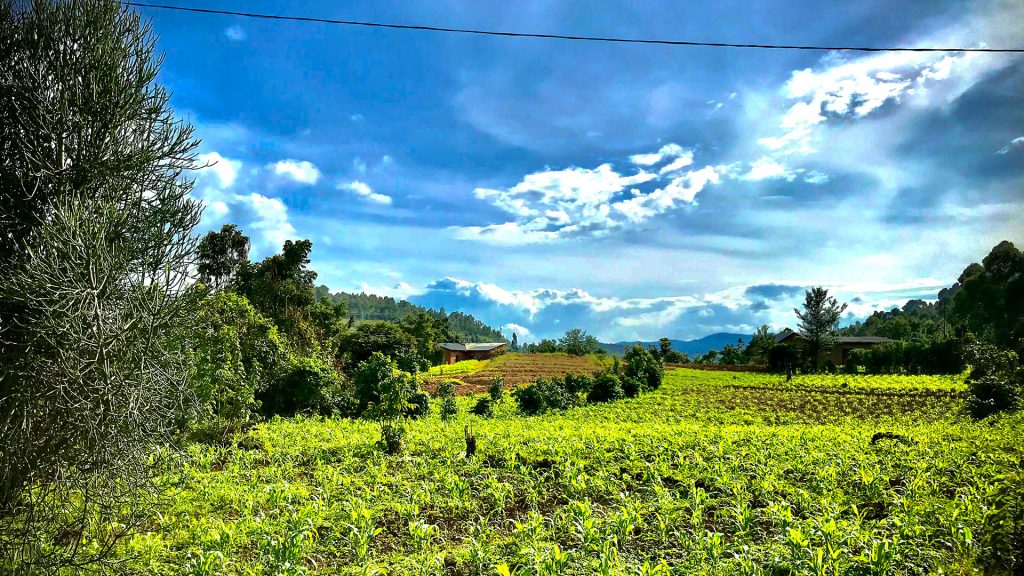 In the following months, a cooperation agreement was signed between the University of Parma and INES-Ruhengeri. In January 2018, Prof Valentino taught a class of sixty-five Rwandan students for three weeks.
The experience was so rich, both for him and for the students, that Vice Chancellor of INES invited him to return the following academic year to teach again. He returned, this time for six weeks, at the end of 2018. In that occasion, at INES he met also Luciana Stortoni and Thomas Barth from Rheinische Fachhochschule (RFH) – University of Applied Sciences of Cologne (Germany), who were there for a fact-finding mission.
In the meantime, during a visit to Italy, Fr Innocent Consolateur met some representatives of the University of Parma, among which Prof Nadia Monacelli, director of the University Centre for International Cooperation (CUCI). They all agreed to propose a second cooperation agreement between the University of Parma and the University of Rwanda. This idea passed to Ambassador Dr Charles Murigande, Deputy Vice-Chancellor in charge of Institutional Advancement at the University of Rwanda, who enthusiastically accepted the proposal.
Then, the foundations were laid for an international cooperation project, also thanks to the collaboration of other two Rwandan Institutions, such as IPRC-Musanze and UTAB, and two European universities, namely University of Liège and RFH in Cologne. In the near past, both these European universities have had similar contacts with INES-Ruhengeri and the University of Rwanda to plan cooperation activities in different fields.
The project has been built on a network of meetings and personal relationships and the "weft" has expanded in the same way to both teaching and administrative staff members of the involved Institutions, who welcomed the challenges at stake.