UR-CAVM, an intensive mid-term visit!
by EnRHED
News added on: 18 August 2021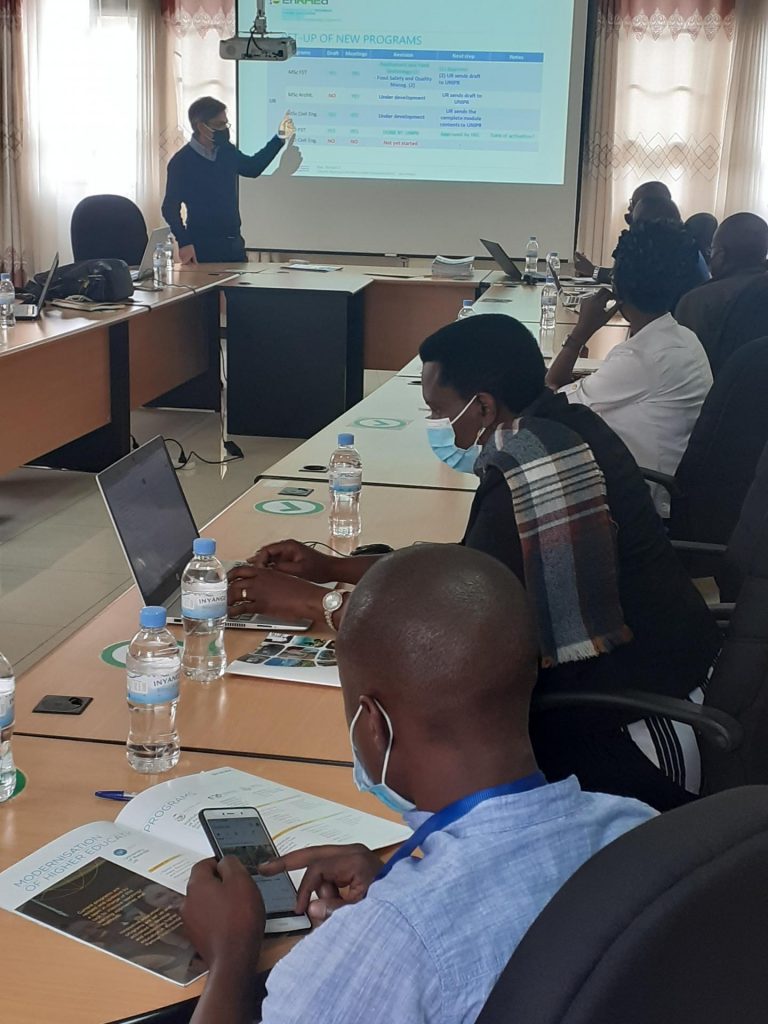 On wednesday 18th, the EnRHEd delegation has also visited UR-CAVM in order to pursue the mid-term visit in Rwanda. During the morning, a specific meeting has been held togheter with the lecturers which are involved in setting up the new MSc and PhD curricula in the field of Food Science and Technology (#FST).
After having a delicious lunch, informally speaking about the Project and about this Public Institution, Dr. Vedaste Ndugutse has accompanied the EnRHEd visitors to look some practical laboratories where students could implement theirs skills learnt in the framework of the new curricula approved.
As the last step, all the digital equipment have been seen and verified by the EnRHEd Project coordinator, Prof. Roberto Valentino, and stickers representing the European Commission logo have been put on each digital items.
An intensive day has so passed at UR-CAVM, thank you!