2-days workshop in Food Science and Technology
by EnRHED
News added on: 23 August 2021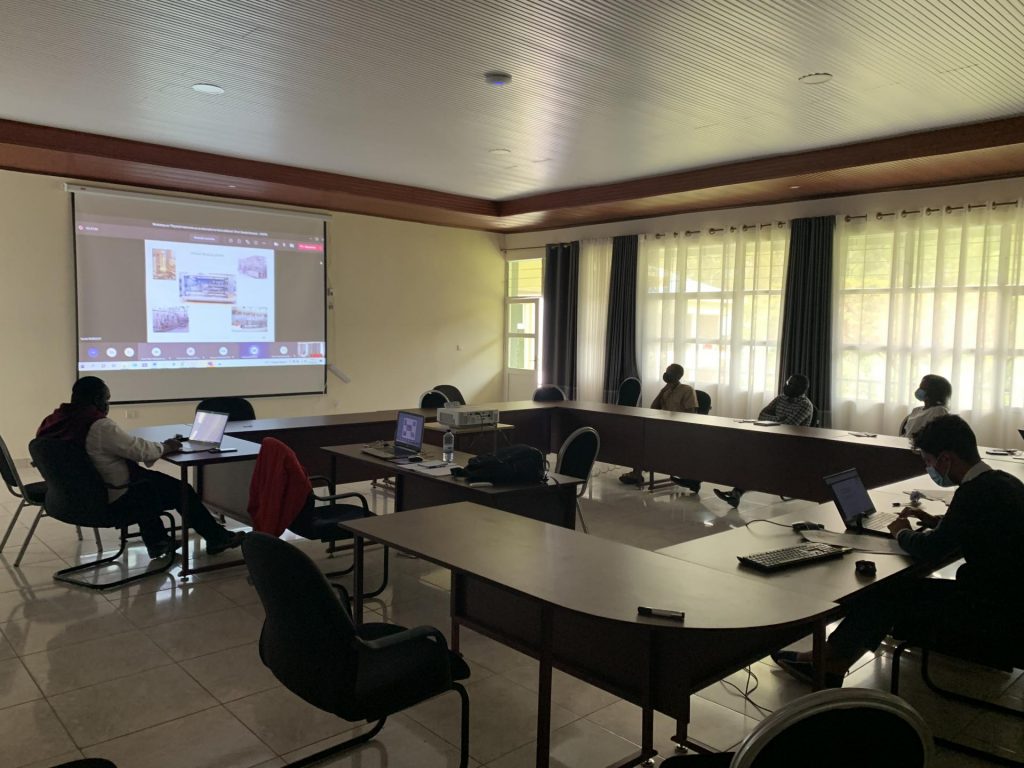 Today began the two-day workshop in the framework of Food Science and Technology (FST) held by Davide Barbanti, Professor at the University of Parma (UNIPR).
The workshop was organized in mixed mode, with people directly participating in the E-learning lab made available at the INES-Ruhengeri and with other participants attending the workshop online.
Regarding today's session, which was entitled "Physical treatments as an alternative to food additives", Prof. Barbanti focused on several technical issues related to FST, with specific references to the European legislation on additives.
The participants to the session, that is some lecturers from the 4 Universities Partners of the EnRHEd project and some students from INES-Ruhengeri, were able to ask several questions to the speaker who answered punctually and proposed to deepen some further topics in a specific next meeting.
The next meeting for the second session of the workshop in FST is scheduled for Wednesday, August 25, from 8.30 am to 12.30 am and will have the following title: "Frying technology, oil quantity and acrylamide".
You could attend by clicking on the following link.
We look forward to seeing you there!