UR Vice Chancellor welcomes the EnRHEd delegation
by EnRHED
News added on: 26 August 2021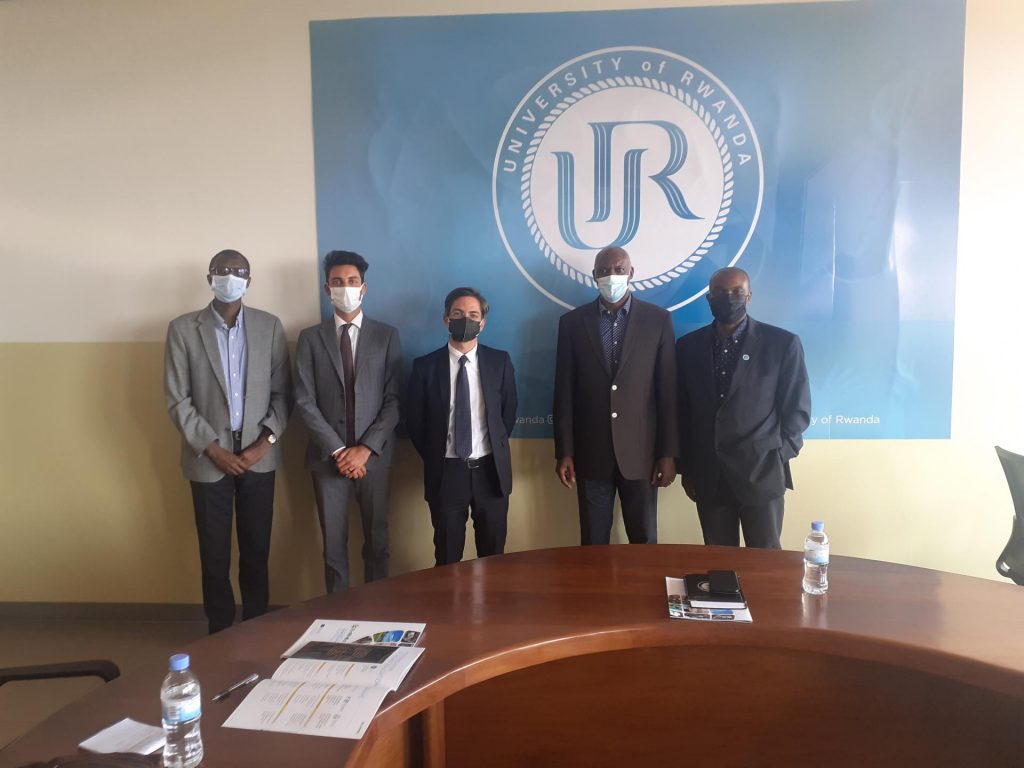 EnRHEd's delegation was welcomed this morning by Vice Chancellor Prof. Alexandre Lyambabaje along with Prof. Nosa O. Egiebor (Deputy Vice Chancellor for Academic Affairs and Research) and Dr. Papias Malimba Musafiri (Deputy-Vice Chancellor for Strategic Planning and Institutional Advancement, University Of Rwanda) at UR Headquarters.
The two delegations had an in-depth dialogue on the developments of the EnRHEd project at the two UR campuses involved, namely UR_CAVM and UR_CST, and then focused on future expectations and goals to be achieved.
For the occasion, they also talked about 2 complementary programs between the University of Parma-UNIPR and the University of Rwanda-UR, hoping for an increasingly close (and direct) communication between the management of the two institutions.
After the institutional meeting, the EnRHEd delegation went to the UR_CST campus in Kigali to meet the principle together with the lecturers involved in the revision and set-up of the new university curricula, namely Undergraduate and Master programs in Architecture as well as Master program and PhD course in Civil and Environmental Engineering.
In the afternoon, EnRHEd members were then taken to visit the laboratories of the UR-CST campus and to verify the right activation of the digital equipment purchased thanks to EnRHEd's European funds.