Last meeting before the flight!
by EnRHED
News added on: 9 November 2021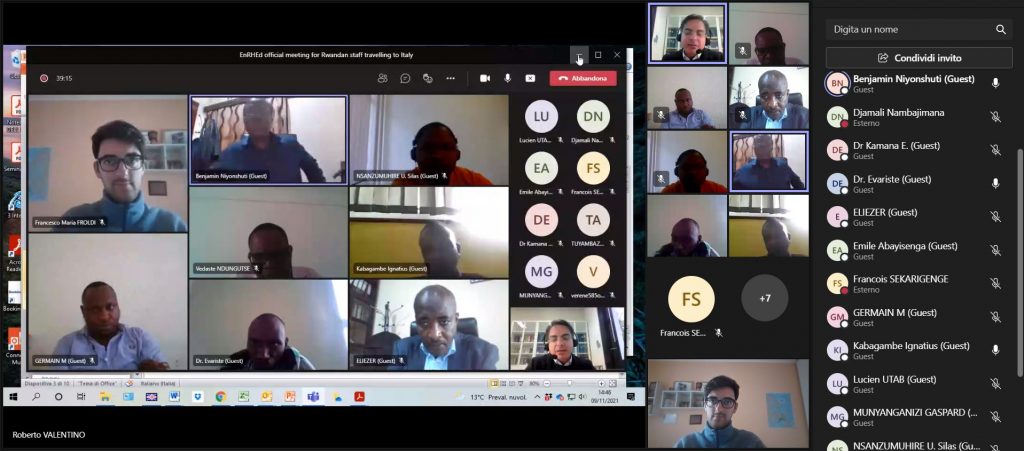 We have just concluded our last pre-departure meeting organized to encourage (and advise) our Rwandan colleagues on the travel they will undertake in a few days to arrive in Italy.
Thanks to the EnRHEd Project, in fact, a delegation of 20 people will reach the University of Parma, the coordinating institution, to attend an international workshop on November 16, 2021. The program of the workshop will be soon published on our social networks and you can also connect via Teams at the link you will find soon on our website.
The delegation, composed by teaching and administrative staff, will stay in Italy until mid-December, sharing with their European colleagues some specific trainings and visiting the University of Parma and its Departments.
With this first exchange, which will certainly be followed by others in 2023, we will get to the heart of the EnRHEd project that sees in the personal and professional relationship and in the sharing of best practices the core of the project!