EnRHEd project gets to Naples to be presented at CUCS conference
by EnRHED
News added on: 24 April 2022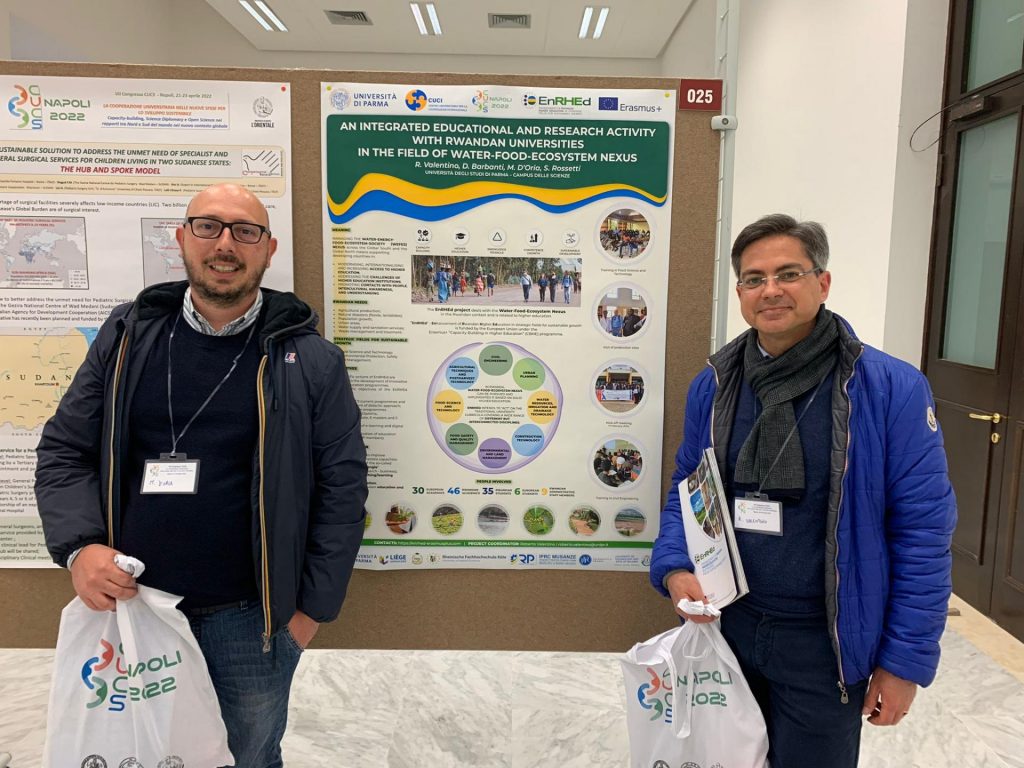 On 21 and 22 April the EnRHEd team members Roberto Valentino and Marco D'Oria from the University of Parma were in Naples to attend the 7th edition of the CUCS Conference – University cooperation in the new challenges for sustainable development.
It was an important occasion to disseminate the EnRHEd experience, and to share ideas on partnership between Europe and Africa with colleagues involved in different cooperation projects.
The Conference was organized by CUCS (Coordination of Italian Universities for Cooperation and Development) and was hosted by University of Naples "Federico II" and University of Naples "Orientale".