Summer School at IPRC has been a success beyond all expectations
by EnRHED
News added on: 18 July 2022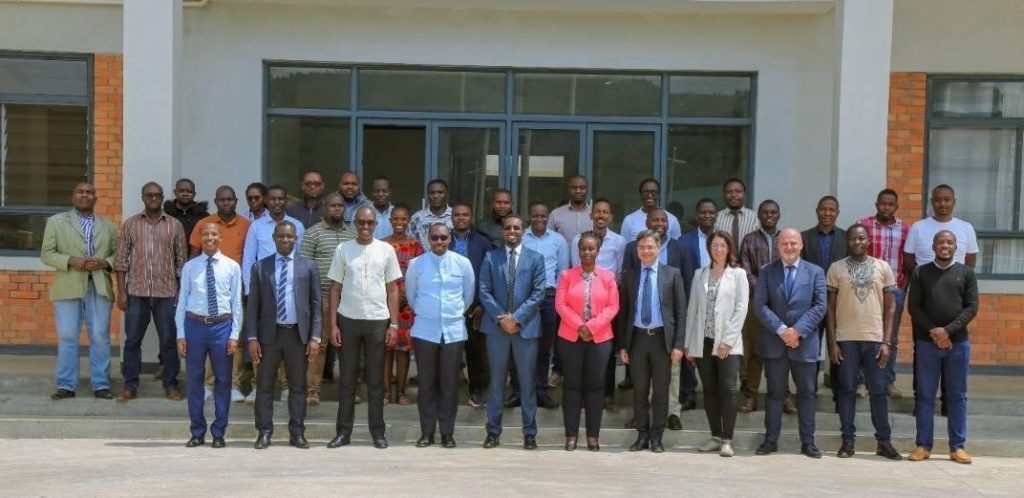 Today we concluded the Summer School on the topic of "Landslides and slope stability analysis in Rwanda" which has been hosted by RP- IPRC Musanze and organized in cooperation with Rwanda Water Resources Board, Rwanda Transport Development Agency and Università di Parma.
More than 40 participants, including technicians, civil engineers, teaching staff and practitioners involved in land management and protection at local public authorities.
The event had international relevance and proved to be a profitable opportunity to strengthen the collaborative relationships between University of Parma and Rwandan Institutions; in fact, for years now, relations have been intensifying to the benefit of all by the organization of teachers exchanges, online workshops and academic forum between colleagues from Africa and Europe.
The Summer School has been made possible thanks to the contribution of many sponsors besides EnRHEd and IPRC-Musanze; many thanks are expressed to ICL-International Consortium on Landslides, AIGeo-Italian Association of Physical Geography and Geomorphology, Rocscience, Iah-Aih Italian Chapter, University of Parma.
A great recognition also goes to the Erasmus + EnRHEd Project co-funded by the European Commision and directly coordinated by University of Parma.