An other workshop organised by UTAB in the framework of EnRHEd!
by EnRHED
News added on: 20 July 2022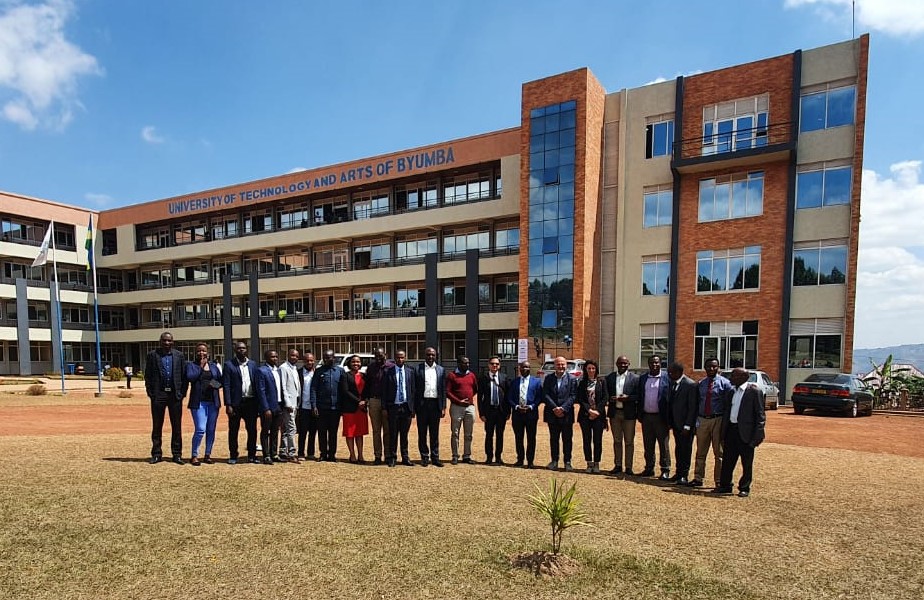 The workshop on Science, Technology & Management organised in the framework of the EnRHEd project – in collaboration with the University of Parma – has just ended at UTAB . The event was well attended by UTAB students and lecturers, as well as by some stakeholders operating in the Rwandan region of Byumba.
As always, UTAB's organisation of the workshop was excellent: the lectures were alternated with interesting practical talks and many questions from participants, all streamed and projected on youtube.
Below is the full programme followed during the workshop: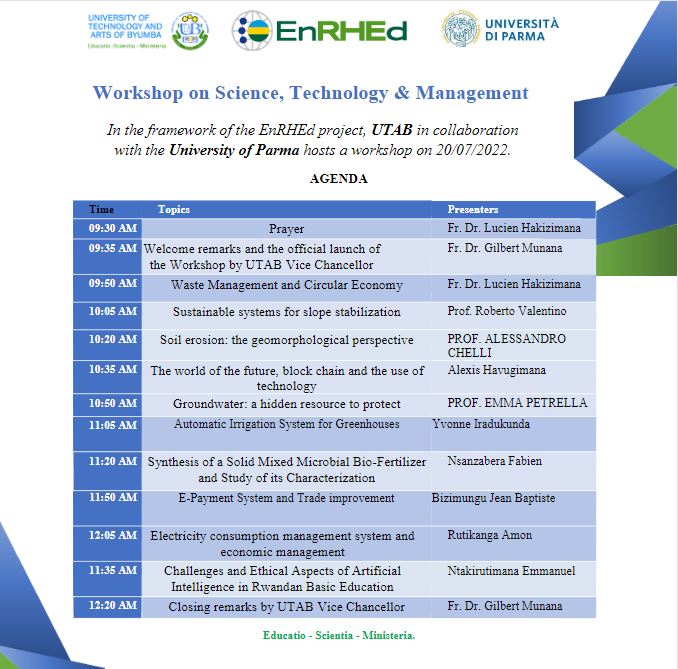 During the workshop, there was an interesting exchange of knowledge between Italian lecturers from the University of Parma and Rwandan lecturers, thus further facilitating academic exchange and international relations.
Click this link to review the recording of the workshop at your convenience.