International research & didactic during the EnRHEd mobility
by EnRHED
News added on: 4 May 2023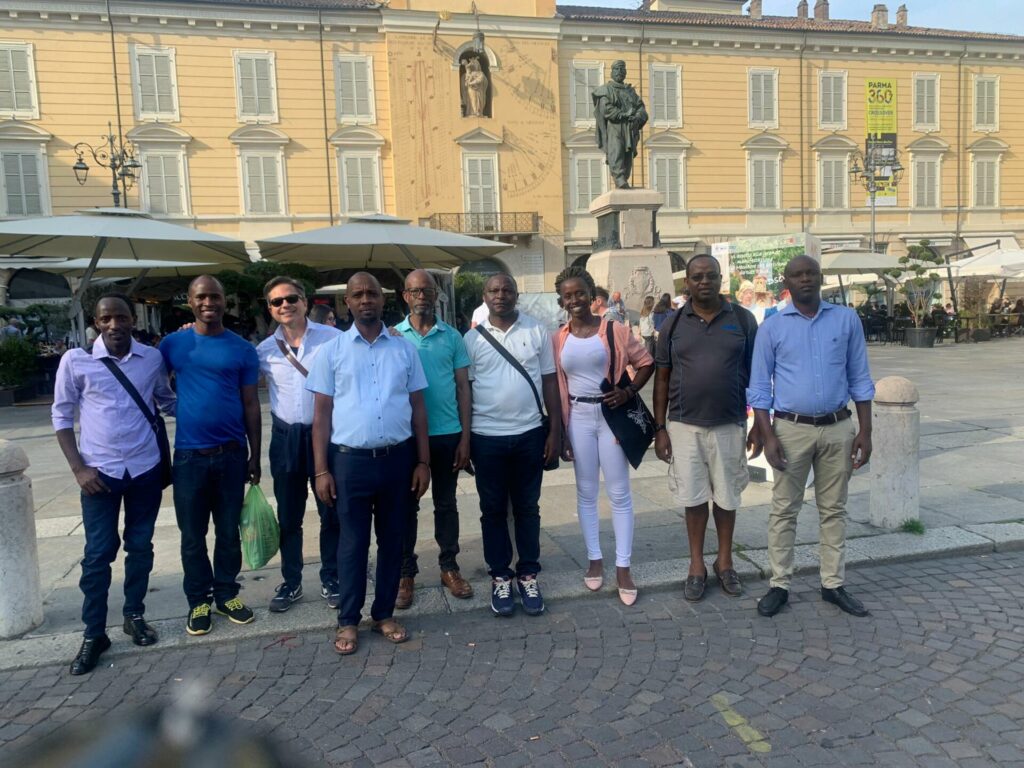 A few days ago a number of Rwandan lecturers arrived at UNIPR and will stay in Italy four weeks to carry out several research and teaching activities together with their Italian colleagues.
The lecturers, who come from the University of Rwanda, INES, and IPRC-Musanze, are actually divided into two expert groups: a group experienced in the field of engineering, including hydraulics, and a group experienced in food processing techniques and processing.
The lecturers were warmly welcomed by the Italian correspondents, who from the very beginning involved them in the daily activities on the UNIPR campus and introduced them to the research èquipes working in the various branches of study.
This month will be important not only for Rwandan lecturers in Italy, but also for UNIPR itself, which will be able to reflect on a number of research projects from different perspectives and with a truly international perspective.
We will not fail to keep you updated on our website and social medias (Facebook, Twitter, Youtube), stay with us and you will see that you will also want to leave with EnRHEd!